Review
Heir of Fire by Sarah J. Maas - Spoiler Review | Everything I wanted ever
June 20, 2015
Title:
Heir of Fire
Author:
Sarah J. Maas
Series:
Throne of Glass #3
Genre:
YA Fantasy
Publication Date:
September 2nd 2014
Format Read:
Hardcover
Publisher:
Bloomsbury
Rating:
★★★★★
*Synopsis contains spoilers for books 1 and 2 and will not be included. Please do not read this review if you haven't read books 1,2 and 3 in the series.*
I. Loved. This. Book. I started it around February 2015 but that stupid witch Manon's point of view just annoyed me so much I had to put it down. And here were are now, 4 months later, I finally picked it up again and read the remaining 500 pages in one sitting. Because Manon became less annoying.
Celaena was as amazing as usual! I mean, she went to Wendlyn and she was made to train with some stranger she didn't know at all and work in kitchens with more strangers because she was a Demi-fae and she couldn't be accepted by Doranelle and she still managed to keep her wicked sense of humour! You go girl!
Chaol was not very prominent in this book. I mean, he was there but also, he was not there. He was just... floating around like a ghost. I really love Chaol but I am still team Celorian. I was team Chaol until Crown of Midnight. I mean, Chaol is an amazing person but he kind of screwed up in the previous book. Don't get me wrong I still love him but I don't think him and Celaena will work out after what happened at the end of Crown of Midnight. After all that, I doubt they'd be able to be romantic with each other.
Dorian, on the other hand, made some incredibly stupid choices that made me want to spank him and that Sorscha! NO DORIAN! Just because the girl agreed to help you control your magic, doesn't mean it's okay to start a romantic relationship with her! SORSCHA! I HATE YOU! When she was going to die, I was like DIE DIE DIE DIE WHOOOOHOOOOO! NO. Celaena is the only girl you can be with. Celaena, that girl who will come back to Adarlan and you can change the world together. Remember? Not Sorscha. Hey, at least that bitch is out of the way now and we can move on with Celorian.
And then we have Manon (or should I say MORON!) freaking Blackbeak. Worst. Character. Ever. At least for the first half. This witch just pissed me off! I was bored to sleep every time it was Manon's chapter. She was the reason I had to put the freaking book down! But then she meets Abraxos and she actually starts to become human and develop feelings. It's like you give a soulless person a puppy and they become human! I loved the relationship between Manon and Abraxos. It was so touching! Her granny is the ultimate devil's spawn! No soul, no heart and a very stubborn and heartless mindset. I hated her.
Now my favourite character, Rowan. ROWAN IS AMAZING! At first he was this heartless jerk, like Manon but hotter, but then he started to open up to Manon after that "Oh-I-alomost-burnt-out-of-my-magic-because-I-have-no-friends-here incident" and the whole "freezing-burning-on-the-mountaintop incident." I love how Celaena and Rowan were just sworn enemies in the beginning and then they became the BFF power team! When Celaena was keeping up that barrier and almost died and Rowan was acting like a big brother I was just like...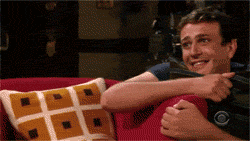 I LOVE ROWAN! ROWAN ROWAN ROWAN ROWAN! But I don't think he should be a romantic team. He's just Celaena's new BFF! They're like parabatai! Perfect fit, and the blood oath was hilarious! I'm so happy he's free form that bitch Meave, who is a controlling freak who should just die a really painful death.
I didn't like the chapters with Chaol, Aedion and those other two guys who I forgot the names of. So freaking boring! I don't know why, but Chaol was just kind of meh in this book and I CANNOT BELIEVE HE WENT BACK TO ANNIELLE. When Dorian protected Chaol from the King and was like "Don't you dare touch him. *evil protective death glare*" I was like "YEAH MAN! BROS BEFORE KINGS!"
The whole chapter about the baby Dorian and Aelin and Aedion! I mean, mini Celaena and Dorian! YES YES YES! SO cute! Celaena (Aelin) was like "You eat like a lady. Boohoo." HILARIOUS! XD
And then we have the heartbreaking story. Her parents were dead when she went to bed! Lady Marion saved her! She was like "go, run run" and then she ran to the river and she lost the Wyrd key and the bridge was cut and oh, so damn heartbreaking! I almost cried! That whole chapter just hit me right in the feels man!
That last part with the Crochan clan... I don't know. The Blackbeak clan is just so evil and heartless and soul sucking dominator-like and I really want to like them but they've done so many horrible things. I just can't. I hope we get a POV from the Crochan clan people in the next book.
Overall, I loved this book! Great story, great characters. Probably the best YA Fantasy out there (not counting Harry Potter and PJO)