Weekly
The books I wish were at my front door | Top 5 Wednesday
July 15, 2015
Hey Guys! Today I'll be sharing with you the Top 5 Most Anticipated Pre-Orders for the Rest of the Year
Complete list of Wednesday-ers
5. Title: The Last Ever After
Author: Soman Chainani
Series: The School for Good and Evil #3
Release Date: July 21st 2015
Book 1 Synopsis:
This year, best friends Sophie and Agatha are about to discover where all the lost children go: the fabled School for Good & Evil, where ordinary boys and girls are trained to be fairy tale heroes and villains. As the most beautiful girl in Gavaldon, Sophie has dreamed of being kidnapped into an enchanted world her whole life. With her pink dresses, glass slippers, and devotion to good deeds, she knows she'll earn top marks at the School for Good and graduate a storybook princess. Meanwhile Agatha, with her shapeless black frocks, wicked pet cat, and dislike of nearly everyone, seems a natural fit for the School for Evil.
But when the two girls are swept into the Endless Woods, they find their fortunes reversed—Sophie's dumped in the School for Evil to take Uglification, Death Curses, and Henchmen Training, while Agatha finds herself in the School For Good, thrust amongst handsome princes and fair maidens for classes in Princess Etiquette and Animal Communication.. But what if the mistake is actually the first clue to discovering who Sophie and Agatha really are…?
4. Title: Queen of Shadows
Author: Sarah J. Maas
Series: Throne of Glass #4
Release Date: September 1st 2015
Book 1 Synopsis:
After serving out a year of hard labor in the salt mines of Endovier for her crimes, 18-year-old assassin Celaena Sardothien is dragged before the Crown Prince. Prince Dorian offers her her freedom on one condition: she must act as his champion in a competition to find a new royal assassin.
Her opponents are men-thieves and assassins and warriors from across the empire, each sponsored by a member of the king's council. If she beats her opponents in a series of eliminations, she'll serve the kingdom for three years and then be granted her freedom. Celaena finds her training sessions with the captain of the guard, Westfall, challenging and exhilirating. But she's bored stiff by court life. Things get a little more interesting when the prince starts to show interest in her... but it's the gruff Captain Westfall who seems to understand her best.
Then one of the other contestants turns up dead... quickly followed by another. Can Celaena figure out who the killer is before she becomes a victim? As the young assassin investigates, her search leads her to discover a greater destiny than she could possibly have imagined.
3. Title: Carry On
Author: Rainbow Rowell
Standalone Novel
Release Date: October 6th 2015
Synopsis:
Simon Snow just wants to relax and savor his last year at the Watford School of Magicks, but no one will let him. His girlfriend broke up with him, his best friend is a pest, and his mentor keeps trying to hide him away in the mountains where maybe he'll be safe. Simon can't even enjoy the fact that his roommate and longtime nemesis is missing, because he can't stop worrying about the evil git. Plus there are ghosts. And vampires. And actual evil things trying to shut Simon down. When you're the most powerful magician the world has ever known, you never get to relax and savor anything.
Carry On
is a ghost story, a love story, a mystery and a melodrama. It has just as much kissing and talking as you'd expect from a Rainbow Rowell story — but far, far more monsters.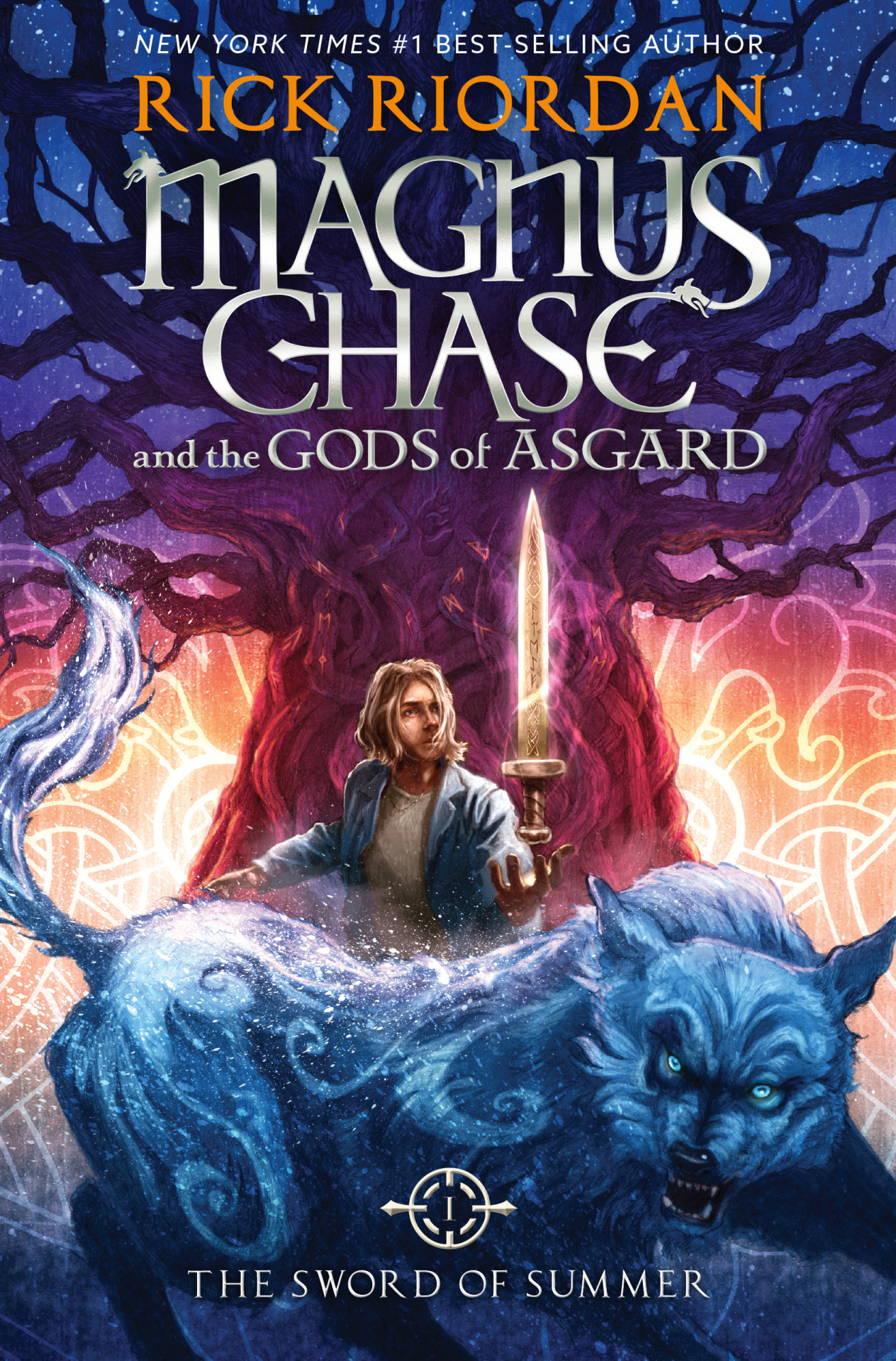 2. Title: The Sword of Summer
Author: Rick Riordan
Series: Magnus Chase and the Gods of Asgard #1
Release Date: October 6th 2015
Synopsis:
Magnus Chase has always been a troubled kid. Since his mother's mysterious death, he's lived alone on the streets of Boston, surviving by his wits, keeping one step ahead of the police and the truant officers.
One day, he's tracked down by a man he's never met—a man his mother claimed was dangerous. The man tells him an impossible secret: Magnus is the son of a Norse god.
The Viking myths are true. The gods of Asgard are preparing for war. Trolls, giants and worse monsters are stirring for doomsday. To prevent Ragnarok, Magnus must search the Nine Worlds for a weapon that has been lost for thousands of years.
When an attack by fire giants forces him to choose between his own safety and the lives of hundreds of innocents, Magnus makes a fatal decision.
Sometimes, the only way to start a new life is to die . . .
1. Title: Winter
Author: Marissa Meyer
Series: The Lunar Chronicles #4
Release Date: November 10th 2015
Book 1 Synopsis:
Humans and androids crowd the raucous streets of New Beijing. A deadly plague ravages the population. From space, a ruthless lunar people watch, waiting to make their move. No one knows that Earth's fate hinges on one girl.

Cinder, a gifted mechanic, is a cyborg. She's a second-class citizen with a mysterious past, reviled by her stepmother and blamed for her stepsister's illness. But when her life becomes intertwined with the handsome Prince Kai's, she suddenly finds herself at the center of an intergalactic struggle, and a forbidden attraction. Caught between duty and freedom, loyalty and betrayal, she must uncover secrets about her past in order to protect her world's future.