Review
Life at the Speed of Us by Heather Sappenfield - No Spoiler Review | I don't remember, I fell asleep
August 16, 2015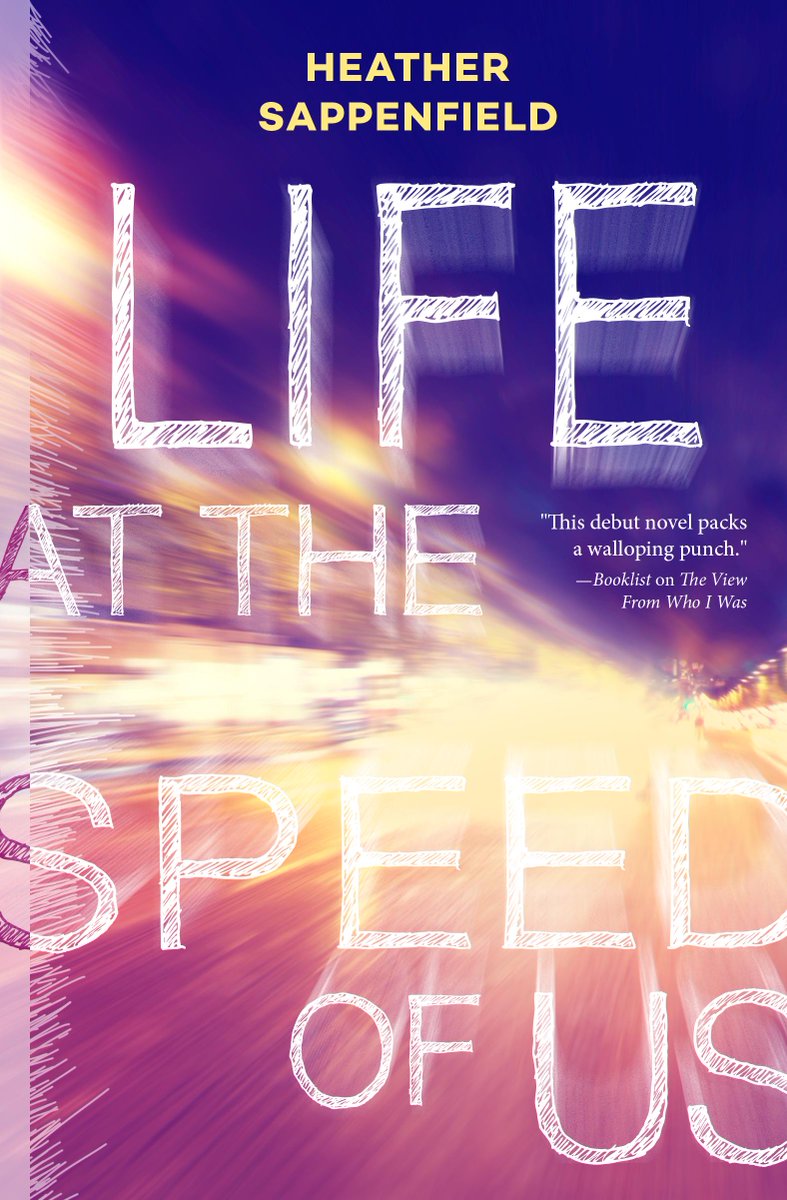 Title:
Life at the Speed of Us
Author:
Heather Sappenfield
Standalone Novel
Genre:
YA Contemporary
Publication Date:
January 8th 2016
Format Read:
E-ARC Provided by Netgalley
Publisher:
Flux
Rating:
★★☆☆☆
**Netgalley provided me with a copy of this book in exchange for an honest review**Synopsis:When Sovern Briggs survives a car crash, she stops talking to seal in the memory of the final sounds from her mother's life. As conflict with her father builds and failure in school looms, Sovern seeks relief in a dangerous boyfriend and in speed's adrenaline edge. These needs collide, leading Sovern to a snowboarding accident that changes her future and perhaps that of our universe.
Life at the Speed of Us weaves dyslexia, math, cutting-edge science, genius, and love into a young woman's reluctant journey toward grace.
What interested me:
Mostly, it was that cover. I mean, it is so pretty! The colourful blend is wonderful! And then I read the plot and I saw that it was a fluffy contemporary kind of book and I just requested it. And here I am! Unfortunately, this book was disappointing. I just read the words, I didn't take in a lot of them. I got to the end, and thought to myself, did I actually read this book? And what I did remember, I didn't really like.
Plot:
As I said the plot is very interesting. To be honest, I only fully remember the first part. I remember her taking a partial vow of silence because of the car crash, and it seemed like her mother swerved because she was talking or something. It was tragic story, that accident with her mom.
Characters:
Sovern was a very weak character from what I remember. She was too dependant on everyone else and a bit indecisive. I don't have anything else to say, because this is basically what comes to mind. I don't know what's wrong with me. Maybe I have amnesia?
I don't even remember anyone else being prominent. There was that bad-boy boyfriend who was just a bit to cliché for me to like. I mean good, quiet girl falls for trouble boy? How many times have we seen that?
Writing Style:
When I was trying to read the book again and trying to make sense of it, I noticed the writing style was actually very intriguing. I felt like I was at the beginning of the book 1 second and halfway through in like 30 minutes! And the first time I read it, it only took me about an hour and a bit to finish it. Maybe if the story was better, the book would have been more... memorable.
Overall Thoughts:
Um... yeah... I didn't really like it. I couldn't really tell you much about the book as most of what I remember is spoiler-y details. I gave it two stars because of the writing style alone. I have never gone through a book that quickly.
-Rekha