Top Ten Tuesday
Books I need in my hands right now! | 2016 Edition
December 24, 2015
Yes, Yes, I know. This is next week's Top Ten Tuesday but there are way too many books for that! So in no particular order, here are my most anticipated books of the year!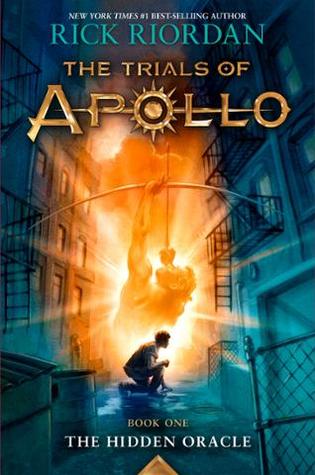 Title:
The Hidden Oracle (The Trials of Apollo #1)
Author:
Rick Riordan
Release Date:
May 3rd 2016
OH MY GOD WE HAVE A COVER! AND I LOVE IT! I have read everything Uncle Rick has written and I will continue to do so until I die <3
How do you punish an immortal?
By making him human.
After angering his father Zeus, the god Apollo is cast down from Olympus. Weak and disorientated, he lands in New York City as a regular teenage boy. Now, without his godly powers, the four-thousand-year-old deity must learn to survive in the modern world until he can somehow find a way to regain Zeus's favour.
But Apollo has many enemies - gods, monsters and mortals who would love to see the former Olympian permanently destroyed. Apollo needs help, and he can think of only one place to go . . . an enclave of modern demigods known as Camp Half-Blood.
Title:
The Hammer of Thor (Magnus Chase and the Gods of Asgard #2)
Author:
Rick Riordan
Release Date:
October 4th 2016
TWO RICK RIORDAN BOOKS IN ONE YEAR!? There is no way this year can be bad. I absolutely loved The Sword of Summer (Review HERE)
Magnus Chase has always been a troubled kid. Since his mother's mysterious death, he's lived alone on the streets of Boston, surviving by his wits, keeping one step ahead of the police and the truant officers.
One day, he's tracked down by a man he's never met—a man his mother claimed was dangerous. The man tells him an impossible secret: Magnus is the son of a Norse god.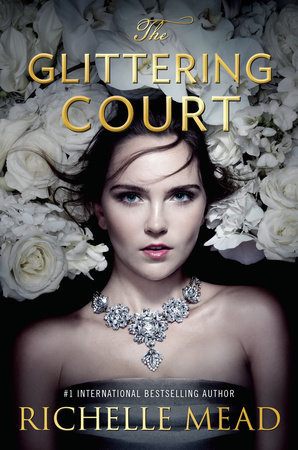 Title:
The Glittering Court
Author:
Richelle Mead
Release Date:
April 5th 2016
I love Richelle Mead's writing, and I can't wait to read this. It sounds amazing!
Both a school and a business venture, the Glittering Court is designed to transform impoverished girls into upper-class ladies capable of arranging powerful and wealthy marriages in the New World. Adelaide naturally excels in her training and even makes a few friends: the fiery former laundress Tamsin and the beautiful Sirminican refugee Mira. She manages to keep her true identity hidden from all but one: the intriguing Cedric Thorn, son of the wealthy proprietor of the Glittering Court.
When Adelaide discovers that Cedric is hiding a dangerous secret of his own, together, they hatch a scheme to make the best of Adelaide's deception.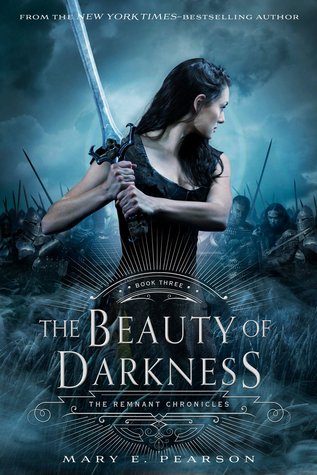 Title:
The Beauty Of Darkness (The Remnant Chronicles #3)
Author:
Mary E. Pearson
Release Date:
August 2nd 2016
I didn't really like book 2 but I want to see what happens!
She flees on her wedding day.
She is Princess Lia, seventeen, First Daughter of the House of Morrighan.
The Kingdom of Morrighan is steeped in tradition and the stories of a bygone world, but some traditions Lia can't abide. Like having to marry someone she's never met to secure a political alliance.
Fed up and ready for a new life, Lia flees to a distant village on the morning of her wedding. She settles in among the common folk, intrigued when two mysterious and handsome strangers arrive—and unaware that one is the jilted prince and the other an assassin sent to kill her. Deceptions swirl and Lia finds herself on the brink of unlocking perilous secrets—secrets that may unravel her world—even as she feels herself falling in love.
Title:
A Court of Mist and Fury (ACOTAR #2)
Author:
Sarah J. Maas
Release Date:
May 3rd 2016
I haven't even read book 1, but it's Sarah J. Maas so...
When nineteen-year-old huntress Feyre kills a wolf in the woods, a beast-like creature arrives to demand retribution for it. Dragged to a treacherous magical land she only knows about from legends, Feyre discovers that her captor is not an animal, but Tamlin—one of the lethal, immortal faeries who once ruled their world.
As she dwells on his estate, her feelings for Tamlin transform from icy hostility into a fiery passion that burns through every lie and warning she's been told about the beautiful, dangerous world of the Fae. But an ancient, wicked shadow grows over the faerie lands, and Feyre must find a way to stop it... or doom Tamlin—and his world—forever.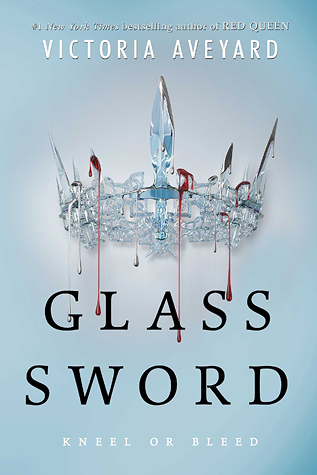 Title:
Glass Sword (Red Queen #2)
Author:
Victoria Aveyard
Release Date:
February 9th 2016
I mean... after the ending of Red Queen, we all need this.
This is a world divided by blood – red or silver.
The Reds are commoners, ruled by a Silver elite in possession of god-like superpowers. And to Mare Barrow, a seventeen-year-old Red girl from the poverty-stricken Stilts, it seems like nothing will ever change.
That is, until she finds herself working in the Silver Palace. Here, surrounded by the people she hates the most, Mare discovers that, despite her red blood, she possesses a deadly power of her own. One that threatens to destroy the balance of power.
Title:
The Shadow Queen (Ravenspire #1)
Author:
C.J Redwine
Release Date:
February 16th 2016
Lorelai Diederich, crown princess and fugitive at large, has one mission: kill the wicked queen who took both the Ravenspire throne and the life of her father. To do that, Lorelai needs to use the one weapon she and Queen Irina have in common—magic. She'll have to be stronger, faster, and more powerful than Irina, the most dangerous sorceress Ravenspire has ever seen.
In the neighboring kingdom of Eldr, when Prince Kol's father and older brother are killed by an invading army of magic-wielding ogres, the second-born prince is suddenly given the responsibility of saving his kingdom. To do that, Kol needs magic—and the only way to get it is to make a deal with the queen of Ravenspire, promise to become her personal huntsman…and bring her Lorelai's heart.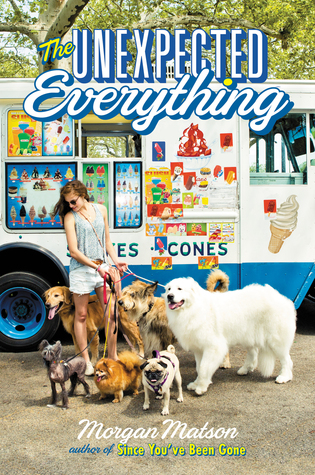 Title:
The Unexpected Everything
Author:
Morgan Matson
Release Date:
May 3rd 2016
When you are a politician's daughter who's pretty much raised yourself, you learn everything can be planned or spun, or both. Especially your future.
Important internship? Check.
Amazing friends? Check.
Guys? Check (as long as we're talking no more than three weeks)
But that was before the scandal. Before having to be in the same house with her dad. Before walking an insane number of dogs. That was before Clark and those few months that might change her whole life.
Because here's the thing - if everything's planned out, you can never find the unexpected.
And where's the fun in that?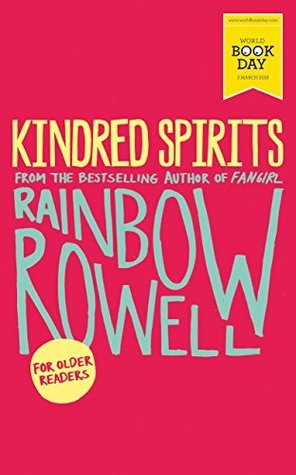 Title:
Kindred Spirits
Author:
Rainbow Rowell
Release Date:
March 3rd 2016
There is no synopsis for this book so far. But, it's by Rainbow Rowell, who is an amazing author!
Title:
The Siren
Author:
Kiera Cass
Release Date:
January 26th 2016
Kahlen is a Siren, bound to serve the Ocean by luring humans to watery graves with her voice, which is deadly to any human who hears it. Akinli is human—a kind, handsome boy who's everything Kahlen ever dreamed of. Falling in love puts them both in danger . . . but Kahlen can't bear to stay away. Will she risk everything to follow her heart?
The Siren was previously self-published; this brand-new edition has been completely rewritten and redesigned.
YES A NEW KIERA CASS BOOK WOOT WOOT
_______________________________________________________________________________
THIS IS ONLY PART ONE! My next post will be part 2! What are some of your anticipated releases?
-Rekha