List
Books I need in my hands right now | Part 2
December 27, 2015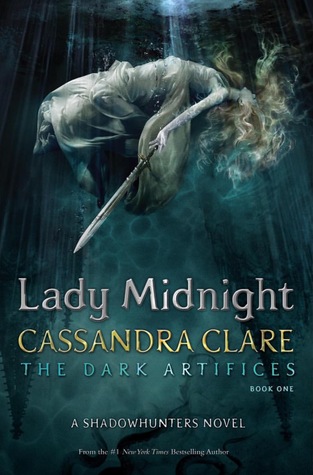 Title:
Lady Midnight
Author:
Cassandra Clare
Release Date:
March 8th 2016
Los Angeles. It's been five years since the events of the Mortal Instruments when Nephilim stood poised on the brink of oblivion and Shadowhunter Emma Carstairs lost her parents. After the blood and violence she witnessed as a child, Emma has dedicated her life to to discovering exactly what it was that killed her parents and getting her revenge.
Raised in the Los Angeles Institute with the Blackthorn family, Emma is paired as a parabatai with her best friend, Julian Blackthorn. A series of murders in the city catch her attention — they seem to have the same characteristics as the deaths of her parents. Could the murderer be the same person? And her attention isn't the only one caught: someone has been murdering Downworlders as well. The Fair Folk make a deal with the Institute: if the Blackthorns and Emma will investigate the killings, they'll return Mark Blackthorn to his home. The catch: they have only two weeks to find the killers. Otherwise it's open war between faeries and Nephilim.
The Shadowhunters of the Institute must race against time to catch the killers, even as they begin to suspect the involvement of those closest to them.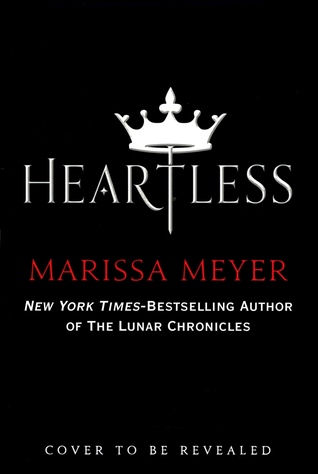 Title:
Heartless
Author:
Marissa Meyer
Release Date:
November 7th 2016
Long before she was the terror of Wonderland — the infamous Queen of Hearts — she was just a girl who wanted to fall in love.
Catherine may be one of the most desired girls in Wonderland, and a favorite of the yet-unmarried King of Hearts, but her interests lie elsewhere. A talented baker, all she wants is to open a shop with her best friend and supply the Kingdom of Hearts with delectable pastries and confections. But according to her mother, such a goal is unthinkable for the young woman who could be the next Queen.
At a royal ball where Cath is expected to receive the king's marriage proposal, she meets Jest, the handsome and mysterious court joker. For the first time, she feels the pull of true attraction. At the risk of offending the King and infuriating her parents, she and Jest enter into an intense, secret courtship.
Title:
Blood Moon (Everealm #3)
Author:
J.D Wright
Release Date:
January 1st 2016
The first day of the upcoming year is blessed with this beautiful book. YAY! I have already read this book though. 5 stars. Everyone else should read this series. I'm not kidding.
Breestlin cannot escape her destiny to become ruler of her father's kingdom, but she never planned to become queen at twenty-three years of age. Upon the return of her first love, Rowan, Bree must quickly learn how to adapt to both her new responsibilities as a ruler and her inability to suppress her feelings for Rowan. To make matters more difficult, her outcast uncle, Silas, will stop at nothing to get what he desires, putting lives and the kingdom in danger. Bree must seek the assistance of the wizard, Dagan, who in a twist of fate discovers much more about his family (and himself) than he could ever imagine in this steamy love story, full of mystery and romance...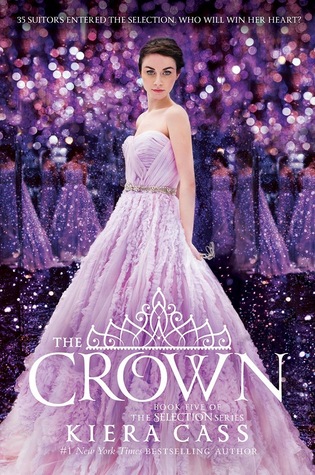 Title:
The Crown (The Selection #5)
Author:
Kiera Cass
Release Date:
May 3rd 2016
I will be broke by the end of May 3rd 2016. Too many releases, so little money.
Twenty years have passed since the events of The One, and America and Maxon's daughter is the first princess to hold a Selection of her own. Princess Eadlyn didn't think she would find a real partner among the Selection's thirty-five suitors, let alone true love. But sometimes the heart has a way of surprising you...and now Eadlyn must make a choice that feels more difficult—and more important—than she ever expected.
Title:
Shiny Broken Pieces (Tiny Pretty Things #2)
Author:
Sona Charaipotra and Dhonielle Clayton
Release Date:
July 12th 2016
June, Bette, and Gigi have given their all to dance at Manhattan's most elite ballet school. Now they are competing one final time for a spot at the prestigious American Ballet Company. With the stakes higher than ever, these girls have everything to lose…and no one is playing nice.
June is starting to finally see herself as a prima ballerina. However, getting what she wants might cost her everything—including the only boy she's ever loved. Legacy dancer Bette is determined to clear her name after she was suspended and accused of hurting her rival, Gigi. Even if she returns, though, will she ever regain the spotlight she craves? And Gigi is not going to let Bette—or the other dancers who bullied her—go unpunished. But as revenge consumes her, Gigi may be the one who pays the price.
Title:
Untitled Standalone
Author:
Stephanie Perkins
Release Date:
Unknown Date in 2016 :(
A YA horror novel in the vein of the movie Scream in which a cadre of high school students are being stalked and attacked by a mysterious killer with no obvious motive.
From the author's blog:
Yes, it's a contemporary. The killer is not a supernatural creature. I'm talking about ye old traditional knife-wielding maniac.
Yes, it will be bloody.
Yes, it will be sexy.
Yes, it will be scary.
Title:
Hearts, Fingers and Other Things to Cross (Broken Hearts and Fences #3)
Author:
Katie Finn AKA Morgan Matson
Release Date:
May 10th 2016
Gemma had her summer all planned out, but it takes a sharp turn when she gets dumped and finds herself back in the Hamptons after a five-year absence.
Being there puts her at risk of bumping into Hallie, her former best friends (that is, before Gemma ruined her life). But people don't hold grudges forever. Do they?
Gemma intends on making amends, but a small case of mistaken identity causes the people she knew years ago—including Hallie and her dreamy brother, Josh—to believe she's someone else. As though the summer wasn't complicated enough already.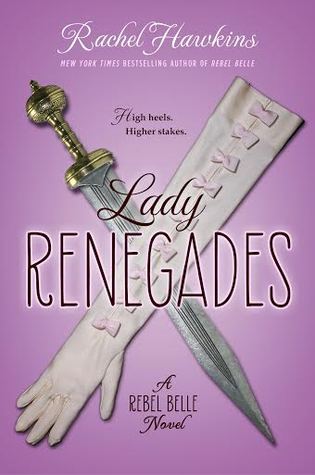 Title:
Lady Renegades (Rebel Belle #3)
Author:
Rachel Hawkins
Release Date:
April 12th 2016
OH NO IT'S GONNA END :(
Harper Price, peerless Southern belle, was born ready for a Homecoming tiara. But after a strange run-in at the dance imbues her with incredible abilities, Harper's destiny takes a turn for the seriously weird. She becomes a Paladin, one of an ancient line of guardians with agility, super strength and lethal fighting instincts.
Just when life can't get any more disastrously crazy, Harper finds out who she's charged to protect: David Stark, school reporter, subject of a mysterious prophecy and possibly Harper's least favorite person. But things get complicated when Harper starts falling for him—and discovers that David's own fate could very well be to destroy Earth.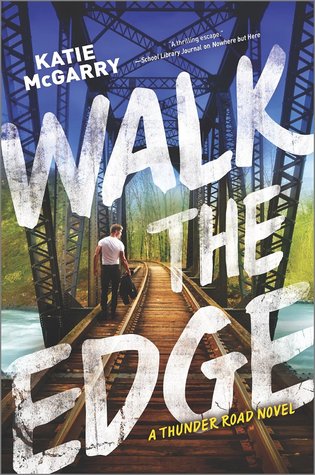 Title:
Walk the Edge (Thunder Road #2)
Author:
Katie McGarry
Release Date:
March 29th 2016
One moment of recklessness will change their worlds
Smart. Responsible. That's seventeen-year-old Breanna's role in her large family, and heaven forbid she put a toe out of line. Until one night of shockingly un-Breanna-like behavior puts her into a vicious cyber-bully's line of fire—and brings fellow senior Thomas "Razor" Turner into her life.
Razor lives for the Reign of Terror motorcycle club, and good girls like Breanna just don't belong. But when he learns she's being blackmailed over a compromising picture of the two of them—a picture that turns one unexpected and beautiful moment into ugliness—he knows it's time to step outside the rules.
And so they make a pact: he'll help her track down her blackmailer, and in return she'll help him seek answers to the mystery that's haunted him—one that not even his club brothers have been willing to discuss.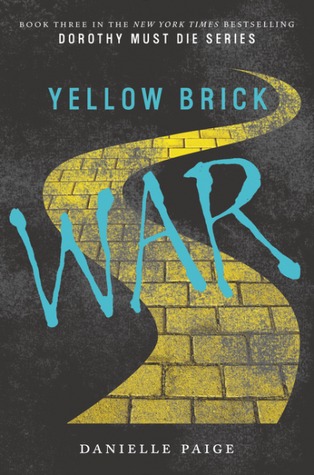 Title:
Yellow Brick War (Dorothy Must Die #2)
Author:
Danielle Paige
Release Date:
March 15th 2016
I didn't ask for any of this. I didn't ask to be some kind of hero.
But when your whole life gets swept up by a tornado - taking you with it - you have no choice but to go along, you know?
Sure, I've read the books. I've seen the movies. I know the song about the rainbow and the happy little bluebirds. But I never expected Oz to look like this. To be a place where Good Witches can't be trusted, Wicked Witches may just be the good guys, and winged monkeys can be executed for acts of rebellion. There's still a yellow brick road - but even that's crumbling.
What happened? Dorothy. They say she found a way to come back to Oz. They say she seized power and the power went to her head. And now no one is safe. My name is Amy Gumm - and I'm the other girl from Kansas.I've been recruited by the Revolutionary Order of the Wicked. I've been trained to fight.
And I have a mission.
Title:
Run
Author:
Kody Keplinger
Release Date:
June 28th 2016
Bo Dickinson is a girl with a wild reputation, a deadbeat dad, and a mama who's not exactly sober most of the time. Everyone in town knows the Dickinsons are a bad lot, but Bo doesn't care what anyone thinks.
Agnes Atwood has never gone on a date, never even stayed out past ten, and never broken any of her parents' overbearing rules. Rules that are meant to protect their legally blind daughter -- protect her from what, Agnes isn't quite sure.
Despite everything, Bo and Agnes become best friends. And it's the sort of friendship that runs truer and deeper than anything else.
Title:
Return to the Isle of the Lost
Author:
Melissa De La Cruz
Release Date:
May 24th 2016
There's no place like home. Especially if home is the infamous Isle of the Lost. Mal, Evie, Carlos, and Jay haven't exactly turned their villainous noses up at the comforts of Auradon after spending their childhoods banished on the Isle. After all, meeting princes and starring on the Tourney team aren't nearly as terrible as Mal and her friends once thought they would be.
But when they receive a mysterious invitation to return to the Isle, Mal, Evie, Carlos, and Jay can't help feeling comfortable in their old hood—and their old ways. Not everything is how they left it, though, and when they discover a dark mystery at the Ise's core, they'll have to combine all of their talents in order to save the kingdom.
_______________________________________________________________________________
What are some of your anticipated releases?
-Rekha