5 stars
Getting Sick Gives You Powers | The Young Elites by Marie Lu - Partly Spoiler Review
September 09, 2017
Title: The Young Elites
Author: Marie Lu
Series: The Young Elites #1
Genre: YA Fantasy
Publication Date: October 7th 2014
Format Read: Paperback
Rating: ★★★★.75
I am tired of being used, hurt, and cast aside.

Adelina Amouteru is a survivor of the blood fever. A decade ago, the deadly illness swept through her nation. Most of the infected perished, while many of the children who survived were left with strange markings. Adelina's black hair turned silver, her lashes went pale, and now she has only a jagged scar where her left eye once was. Her cruel father believes she is a malfetto, an abomination, ruining their family's good name and standing in the way of their fortune. But some of the fever's survivors are rumored to possess more than just scars—they are believed to have mysterious and powerful gifts, and though their identities remain secret, they have come to be called the Young Elites.
On Marie Lu's author page at the back of the book, it says she's the New York Times bestselling author of the Legend trilogy. What they fail to mention is she is an EVIL, TWISTED PUPPETMASTER WHO LOVES TO PLAY WITH HER READERS' HEARTS AND BREAK THEM INTO PIECES!
The world this book was set in was affected by a blood fever which left several people marked for life. Some of these people started to develop powers after the fever, and they are called The Young Elites. Generally, the marked are called abominations, or "Malfettos," and are shunned by society. The Elites want to change this, and recruit Adelina, our protagonist, in order to do so.
This book had a solid plot. The Elites had a goal, and they had a plan which helped them achieve that goal. I loved the scenes where the Elites demonstrated their powers and trained or dueled while using them. The way they were described was magnificent. There were some things that went on that I didn't understand and felt were unnecessary though. There are quite a few twists and turns, some of them even had me wanting to murder Marie Lu for doing this to me literally bawling my eyes out and hyperventilating.
Adelina was a very dark character. Not your run-of-the-mill YA protagonist who thinks she's ugly although she's beautiful. She owned her beauty, which he had despite being marked. She was confident, but her rough upbringing with an uncaring and abusive father (who can go rot in hell and be killed slowly and painfully three times a day for all I care) caused a lot of darkness to build up inside her. She had her insecurities, which she used to propel her power and make herself stronger, and I liked that.
Violetta, her sister, suffered the fever as well but didn't come out marked. She was always beautiful, still is, and remains her father's favourite. We don't see her very much in this book, but she came off as very kind, caring and nurturing from the flashbacks Adelina had to her childhood. She seemed very innocent, and I look forward to seeing more of her in the future.
Rafaelle, one of the Elites, was beautiful. This is all I know about him, since his beauty was the only thing described and emphasised in every scene he was in. I understand that this is very important to his role in the Elites and his abilities, but I definitely felt he could have been more developed. I hope he will be in the next books.
Enzo... AH I LOVE HIM SO MUCH! It has been a while since I've actually swooned over a character, but he does it for me. His backstory was so heartbreaking, and every time something was revealed about his life I just wanted to hug him and comfort him and stay with him forever.
Taren was an interesting character. I am not sure what to make of him yet. I feel like there is more to his story. I don't want to reveal too much spoiler-y detail, but he is a complex character. I don't like him, but I feel like he has reasons for his hatred towards malfettos. Poor kid was brainwashed.
I really enjoyed the writing style in this book, just as I did in the Legend Trilogy. Once I had a chance to just sit down and read without any other obligations, I flew through this in no time. I loved the constant flashbacks to Adelina's and Violet's childhood, it gave them so much depth of character. Since this is told in third person, I would have liked flashbacks into other characters' childhoods as well. It's quite a simple and effective way to develop characters.
Overall, I loved this book, even though it broke my heart. There is room for better character development, but the world building was excellent and the plot and writing were substantial. I cannot wait to read the rest of the trilogy.
**WARNING SPOILERS AHEAD. READ AT YOUR OWN DISCRETION. SPOILERS SPOILERS SPOILERS.**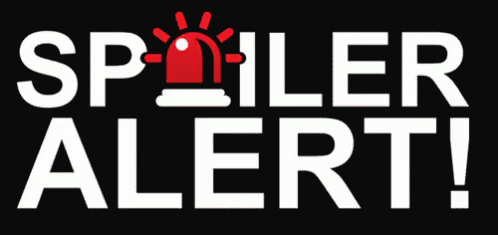 SO.... LET'S TALK ABOUT THIS MADNESS.
What the actual heck? HOW HOW HOW HOW HOW DO YOU ACCIDENTALLY INDIRECTLY KILL THE WRONG FREAKING PERSON ADELINA? I HATE YOU SO MUCH! I do not understand. How can there be the Young Elites without him? SHE SO DESERVES TO BE KICKED OUT OF THE ELITES BITCHHHH.
ENZOOOOOOOOOOOOOOOOO my heart </3.
However, that epilogue gave me life. That princess can actually bring people back to life, but they change into different people or something. Well, I hope Enzo comes back to life and kills ADELINA because she's a dumb twat who deserves nothing. NOTHING! I am thinking he will come back to life but then he'll turn against the Elites and side with Taren or something. I don't know. Also, prettyboy "Rafaelle" is the new leader. I don't know how I feel about that. I honestly don't know if he is capable of anything except looking pretty.
Anyway I'll see what happens when I read the Rose Society.
All I know is I need Enzo. :(
Have you read this book? What are your thoughts?
-Rekha